The Introduction to Nadiya Hussain's Honest, Unforgettable Memoir, FINDING MY VOICE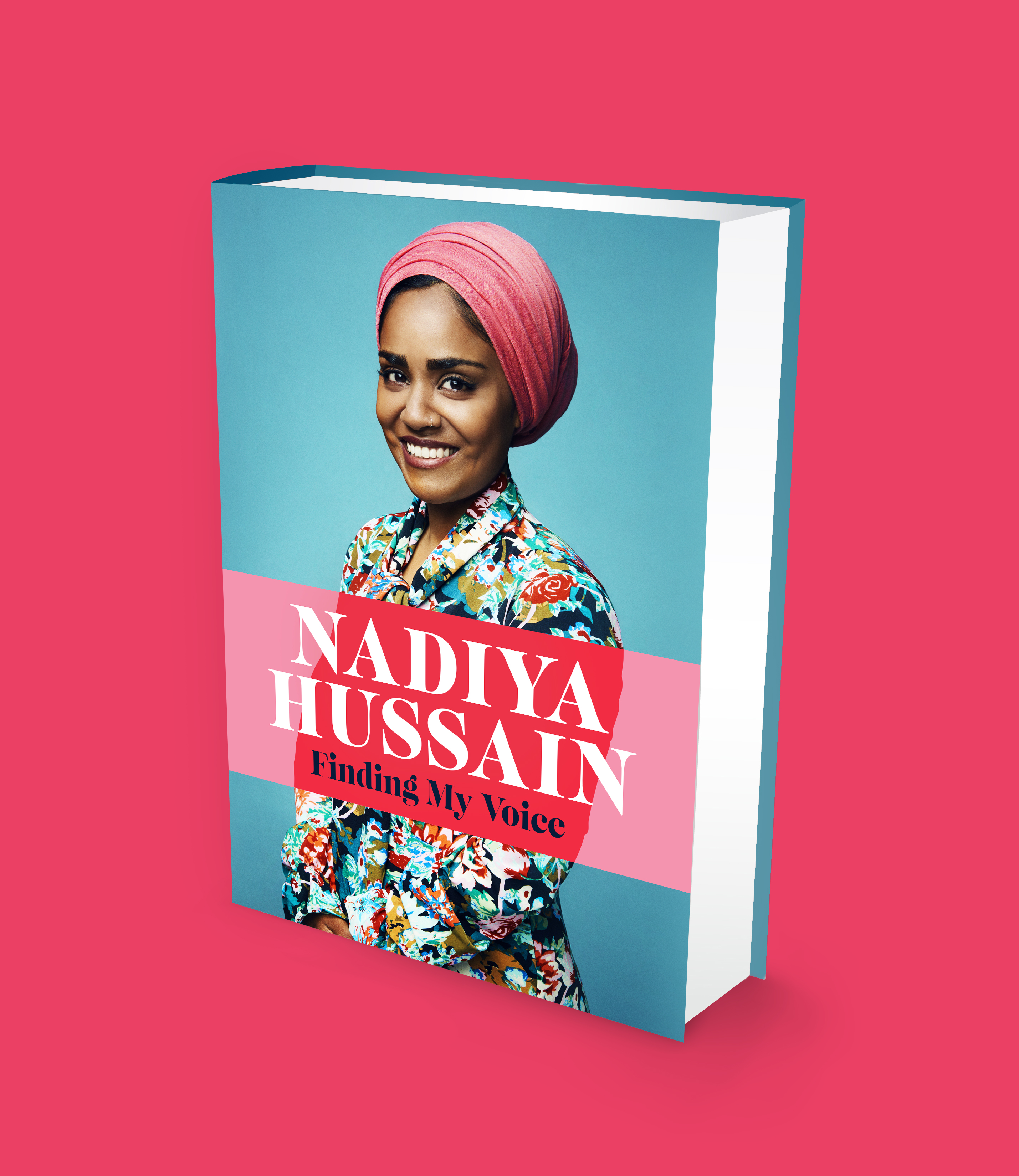 This is a book of stories untold, tales I have grown up hearing and ones my children will listen to in the future. Stories of lessons learned, memories saved and things that have made me the person that I am today. This is not an autobiography in the sense that it is not my tell-all, hear-all, reveal-all. Instead, it is a memoir of sorts. Within these pages you will find snippets of my life, ones that I am happy to share because these stories are mine. From then to now. From the moment I was born to the moment that I typed these words out.
Each chapter in the book takes a title of one of the many roles I play in my life: Daughter, Sister, Wife, Mother and so on. Along with the stories you will find within these pages, each chapter starts with a poem that I wrote, dug up from my decades-old back catalogue, and ends with a recipe that means something to me, that brings back a memory, an emotion, a sense of who I am. Because along with the people in my life and the roles that have defined me – somewhere in between all of that – lives a love of poetry and the sheer joy that food brings.
If I step back and think about the twists and turns we all take in life, I look at my own journey and it has been far from a straight road. In fact, it has been quite the opposite – one step forward, two steps back, off the road, sat nav on the blink and I've forgotten my glasses. That is my kind of road and, frankly, I wouldn't have it any other way. Because this is the road that has led me through life: sometimes standstill, stationary, stuck; other times flying at 70 mph with the windows open.
So what prompted me to write this book?
Well, there are girls out there who are quiet, just like I used to be. Who are allowing their lives to be steered in the hope that one day they might find their happy and, with that, their voice. Who are growing up being told 'it's not appropriate', 'no you can't', 'it's not the done thing'. With this book I want to show that, actually, who cares if it's not appropriate, you can and it is the done thing!
We all have a voice. Yours might be loud and strong, or quiet yet insistent. I have always tried to use mine for the right reasons, to make myself heard, to tell those I love how much they mean to me, to shine a light on the important issues of the day. But I wasn't always like that. In fact, occasionally, even now, I find myself forgetting I have a voice and have to find ways of locating it all over again.
Whatever life path we are walking, whatever God we follow, or not, whatever choices we make along the way, we all have moments when we stumble. And somewhere in those stumbled-jumbled thoughts and life choices, it's easy to lose this very important part of what makes us who we are.
Whether you decide to use your voice to change the world, to retaliate, to say 'I love you' or to drop the 'f bomb', it is yours to use how you wish. But life can have a funny way of sometimes muting it, dulling its passion.
As the third girl born into a large Muslim family, having a voice didn't always mean anything to me. Sometimes I had to be silent in our family line-up, to accept what my life was meant to be – occasionally without question, but mostly with. I always talked too much. My dad would say, 'Nadiya, why so many questions?'
The answer, quite simply, is that girls matter, women matter, we matter. Wherever you come from, whatever your story, whether you relate to the words in here or not, we are linked by this. We matter. You know that and I know that; it's just time we started believing it.
It took me a while to find my voice. With it, I may not change the world; I may not make a difference. But if you are still hiding your voice, if it's buried away at the back of your head, or it's just out of reach on the tip of your tongue, then I hope that reading about my experiences will help you to find it. Because voices are meant to be heard and questions are meant to be asked. This book shows how I found my voice and, with it, I hope I help you to find yours. Be heard. Because someone will be listening.