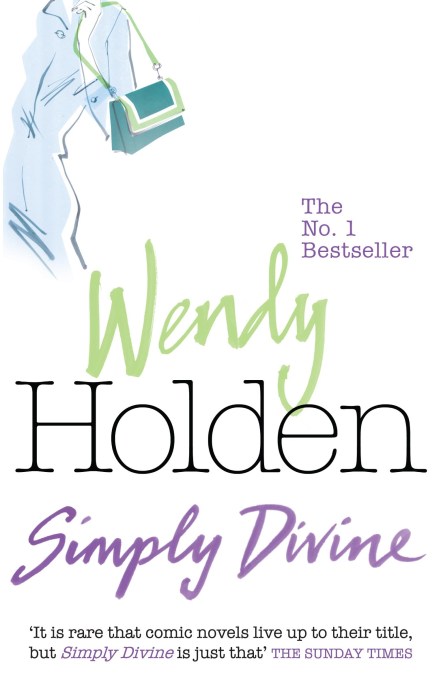 Simply Divine
Champagne D'Vyne is a celebrity socialite with a charmed life – and a mania for men, money and fame. Jane is a journalist with an ordinary life – love stress, work stress and a spare tyre that won't go away. As their contrasting worlds become bizarrely intertwined, Jane realises that the blonde, busty and blatantly ambitious Champagne will let nothing come between her and what she wants. Least of all Jane.
Read More
Reviews
Praise for Wendy Holden: There are some fabulous one-liners and Ab-Fab style send ups of the more ludicrous side of journalism. Great fun
It is rare, outside Wodehouse, that comic novels live up to their titles, but Simply Divine is just that, to borrow from the Ab Fab critical lexicon. Wendy Holden writes a sort of profiterole prose, with paragraphs so funny and readable you worry about their calorie content
Just the thing if you need something frothy, frivolous, and fun
A modern day Jilly Cooper
Wendy's writing is brilliant
Super-sharp... This hugely entertaining novel is chick lit at its best!
Irresistible rom-com meets devilish satire
Holden's satirical humor and adept writing shine through. Glitzy fun
With plenty of laughter, love, fun and characters you really care about, this is the perfect companion for a weekend spent curled up on the sofa